4i Advisory is a niche professional services firm rendering a suite of value-added services
since 2014.
4i Advisory, our sister concern, offers professional services to startups, consistently delivering out-of-the-box solutions. With an experienced team of professionals, we provide well-thought-out strategies and solutions to complex problems based on our understanding of clients' businesses and objectives.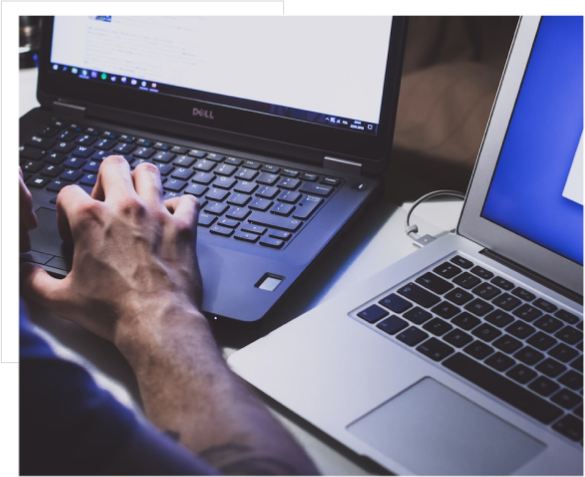 Our values guide us, drive our culture and keep us focused on our mission
Integrity

Authenticity
Innovative

Respect
Team Work
At 4i Airavat, we provide our clients with audit and assurance services that focus on cross-border transactions. Our team of over 10 professionals is sector-agnostic and aims to ensure consistent value addition for our clients. We strive to identify potential risks, plan for transactions, and improve the quality of information to help our clients make the best decisions for their business.
We have over 6 years of experience providing remote bookkeeping services to businesses in various industries, including international clients. Our outsourcing services help customers with accounting requirements and reduce the operating costs of their finance department, while also ensuring compliance with statutory requirements. Led by an Indian Chartered Accountant, our team of qualified accountants provide reliable and accurate bookkeeping and finance support services.
At 4i Airavat, we prioritize tax management and offer specialized corporate and international tax advice. Our team of qualified and experienced tax professionals utilize their technical expertise and practical experience to provide valuable services and minimize tax risks and costs for your business.
Indirect taxes are regulated by various notifications, circulars, and trade notices, which can sometimes conflict with established judicial positions. We essentially provide technology-assisted compliance services to help clients fulfill their statutory obligations and offer advice on complex indirect tax issues to promote tax certainty and efficiency in business transactions.
India is a popular destination for private equity investments, both domestic and international. At 4i Airavat, our professionals provide support to private equity funds throughout the entire transaction process, from evaluation and structuring to exit strategies and deal closure. We also offer guidance on investment options and repatriation strategies to help ensure successful investments in the Indian market.
In today's fast-paced business environment, transactions and M&A activities often involve high stakes and complex tax and regulatory considerations. Our team of experienced professionals provides comprehensive transaction advisory services and develops holistic strategies to maximize value and navigate these challenges. We offer expertise in a range of transactions, including acquisitions, mergers, joint ventures, and more.
Some of the additional services we offer to
Startups and MSMEs


include:
One of the biggest challenges for startups in converting their transformative ideas into reality is the setting up process. At Airavat, we offer professional setting up services from incorporation to building holding structures and cap table structures. We also help startups to navigate and effectively implement financial and legal controls.
Airavat aids startup growth through its comprehensive business management and growth services. Our team of experienced professionals offer tailored solutions for both established and newly launched startups. We help you in structuring and implementing equity, ESOP and CSOP. Our services also include working capital management, risk management, bookkeeping, taxation and audit & compliance.
For startups to survive the incubation phase and move into the growth phase, efficient and effective operations management is key. At Airavat, we extend professional operations management services to startups. Our multi-disciplinary team includes experts who specialize in Due Diligence, Mergers and Acquisition, Transaction Optimization, Cross-Border Transactions and Restructuring.
Airavat's professional wealth management services enable startups and founders to de-risk themselves and capture long-term returns to aid startup growth. Our wealth management services include investment management and succession management. We also help startups and family offices with fund setup, trust setup and CSR setup.
Proper corporate governance forms the bedrock of a start-up's culture and helps to strike a balance between the interests of various stakeholders. At Airavat, we help startups in building proper corporate governance policies and practices. Our services include financial and risk controls, legal and regulatory reporting, structural compliances and reporting, cross-border taxation and regulatory advisory.
We understand that navigating the world of venture capital can be complex, which is why we are dedicated to providing you with the resources and support you need to succeed. Whether you're a seasoned entrepreneur or just starting out, we are here to help you achieve your goals. So don't hesitate to reach out and get in touch – we are always happy to help.
Legal Accountancy & Financial Services in 155+ Jurisdictions Worldwide.

IR Global is a multi-disciplinary professional services network that provides legal, accountancy, financial advice to companies and individuals around the world.