"We are
Airavat."


Discovering the untapped


POTENTIAL
At Airavat, we are tapping the undiscovered talent and entreprenuership boom as Bharat races to become a 10 Trillion $ economy by 2030.
4i Airavat is proud to be the principal partners of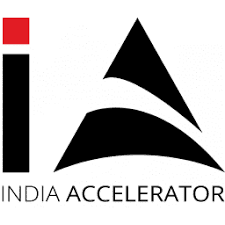 4i Airavat is Partnering with I Angels Backed by India Accelerator. We, at 4i Airavat, are excited to announce that we are joining hands with I Angels as Principal Partners. Backed by India Accelerator – India's one and only Global Accelerator Network (GAN), I Angels brings together a world-class network of angel investors to enable an inclusive startup ecosystem. I Angels is now coming to Chennai. Harnessing the
Power

of
investment
Harnessing the
Power

of investment
Fund with our clear
Tranparent


system
AIRAVAT makes it easy to find the right funding options for your needs. Ours is a clear and straightforward process that eliminates the uncertainty and confusion of traditional financing. With AIRAVAT, you can trust that your funding is secure and transparent, so you can focus on growing your business. India and Bharat offer a wealth of opportunities for investors,with a rapidly expanding market and Make in India Led export boom. We are dedicated to finding and supporting the next set of entrepreneurs and innovators in Bharat and help them turn their dreams into reality.
per capita income in 2021 vs Rs. 274 in 1947
Poverty rate in 2020, brought down from 70% in 1947
literacy rate in 2020, improving from 12% in 1947
imports in 2021 vs $1.3 billion in 1947
exports in 2021 vs $1 billion in 1947
Whether you're just starting out or looking to grow and expand, we are here to help you unlock your full potential and achieve your goals.


If you are an investor looking for a dynamic and forward-thinking partner, we would love to hear from you and explore the potential of working together.


From investment and mentorship to guidance and advice, we are committed to helping our clients unlock their full potential and achieve their goals.

At 4i Airavat, we believe in creating value for all of our stakeholders. Whether it's through our investments in promising startups, or our strategic partnerships, we strive to make a positive impact and drive long-term success.
Focused on investing in tier II and III cities & communities

Strong belief in the growth potential of these emerging markets

Support local entrepreneurship and drive economic development in these communities

Deep understanding of the unique challenges and opportunities 

Work closely with portfolio companies to help them succeed
Got a Revolutionary
Idea?
Let's talk!
We transform your VISION into REALITY
28/8-2 , 1st Floor, 15th Cross Road, Jayanagar 3rd Block, Bengaluru -560011.
No 766, SakthiTowers,Tower 3, Third Floor, Anna Salai ,Chennai – 600002.